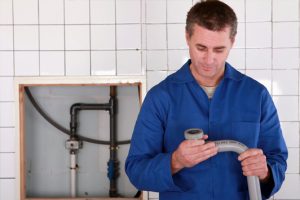 Residential and Comercial Plumbing in Oakville Ontario.
At Oakville Plumbers, we provide a wide variety of plumbing services. We specialize in drain cleaning, emergency plumbing, sewer inspections, sump pumps, water heaters, and faucet repairs. We can even do industrial plumbing. Our plumbing experts are sure to do a thorough and meticulous job throughout each and every plumbing project that they take on. From bathtub plumbing services to sewer drain repair, we can do it all. We are always sure to be able to meet any and all of your plumbing needs in an effective and efficient manner. Our plumbing professionals have years of experience when it comes to providing plumbing services, and it shows in the quality of their work.
Our plumbing services include:
Our team of plumbers at Oakville Plumbers are always sure to do a great job when it comes to your plumbing project. We're always dedicated to providing the utmost best in customer service and plumbing services. Whether you need water heater installation and repair or emergency plumbing, we're always sure to be able to help you out. Our plumbers always ensure that each and every plumbing job that they work on goes smoothly, from start to finish. From emergency plumbing services to sump pump services, we offer it all. We are always sure to be able to have all of your plumbing needs covered. Our plumbing crew is always sure to provide you with the best plumbing services.